Welcome to this space where we will work together so that you are able thrive while living with ulcerative colitis.


If you are here...
You have a diagnosis of ulcerative colitis.
You've been living with colitis but experiencing flare-ups that disrupt your life.
Your partner, friends and family don't seem to understand.
You wonder if you'll ever have a "normal" life again.
You want to know what to eat.
You try to make healthy choices, but it's really frustrating when nothing works.
Or you don't even know where to start.
You feel overwhelmed.
I'm here to tell you that it is possible to feel well again and enjoy the little (and big) things in life again.
What if I told you that with support, and a clear road map you could...
Be able to enjoy a wider variety of foods without running to the bathroom
Have more energy to do the things you love whether that's travel, work, hobbies or just spending time with your loved ones
Feel empowered and more like yourself
Create a lifestyle you love
Would you decide to stay where you are now, in a place of stress and worry, wondering if you will ever have a normal life again? Or would you take the reins and step into a supportive container to learn just how to do this?
I've been there. I know how daunting it all feels as I've been living with ulcerative colitis since 2003.
After my initial colitis diagnosis and two years of turbulance, I was able to mostly coast for nearly ten years. Then I gave birth and flare-ups started happening. What once worked no longer did. My deeper journey began.
I've tried just about everything. I've found the most understanding and relief from Ayurveda. It's an ancient science from India that teaches how to eat and live in alignment with nature.
Based on ancient science, modern research and lived experienced I have put together a high-support container so that you can feel more in control of your life with tools to empower you and help you thrive. If I can make it to the other side, so can you.
Let me paint a picture for you…
One January in New Jersey we sold our house and put everything in storage and lived in an airbnb while my husband renovated our house.
My daughter was one and breastfeeding. My son was four. Both kids were home with me full-time.
I was sleep deprived. I did not have adequate post-partum care. My family lived in another state.
Pregnancy sparked carpal tunnel and hypothyroidism and of course, I had colitis and a rare autoimmune liver condition.
I felt pretty hopeless, but the voice of intuition told me that no one else was going to solve these health problems for me.
I listened and jumped into Ayurveda to get to the bottom of my issues. It's been a process of five years of learning, teaching and implementing this information that has changed my life.
You don't have to do complicated practices or make your life more hectic.
I am here to help you learn simple shifts for daily life that can create huge changes in how you feel.
I'm going to tell you what you need to know so that you can make your own choices that work for your mind and body. I will teach you the simplest, easiest ways to eat and take care of yourself.
This program combines both group sessions and also individual one-on-one consultations to give you the highest level of support.
In our individual sessions we'll troubleshoot the things that come up for you so that you feel supported to implement lasting changes.
We will tailor the program to your specific situation.
This program is packed with curated resources specifically geared for thriving with ulcerative colitis.
The Simple Ayurveda Sanctuary is designed as a foundation to guide you for the rest of your life, not just the duration of the program.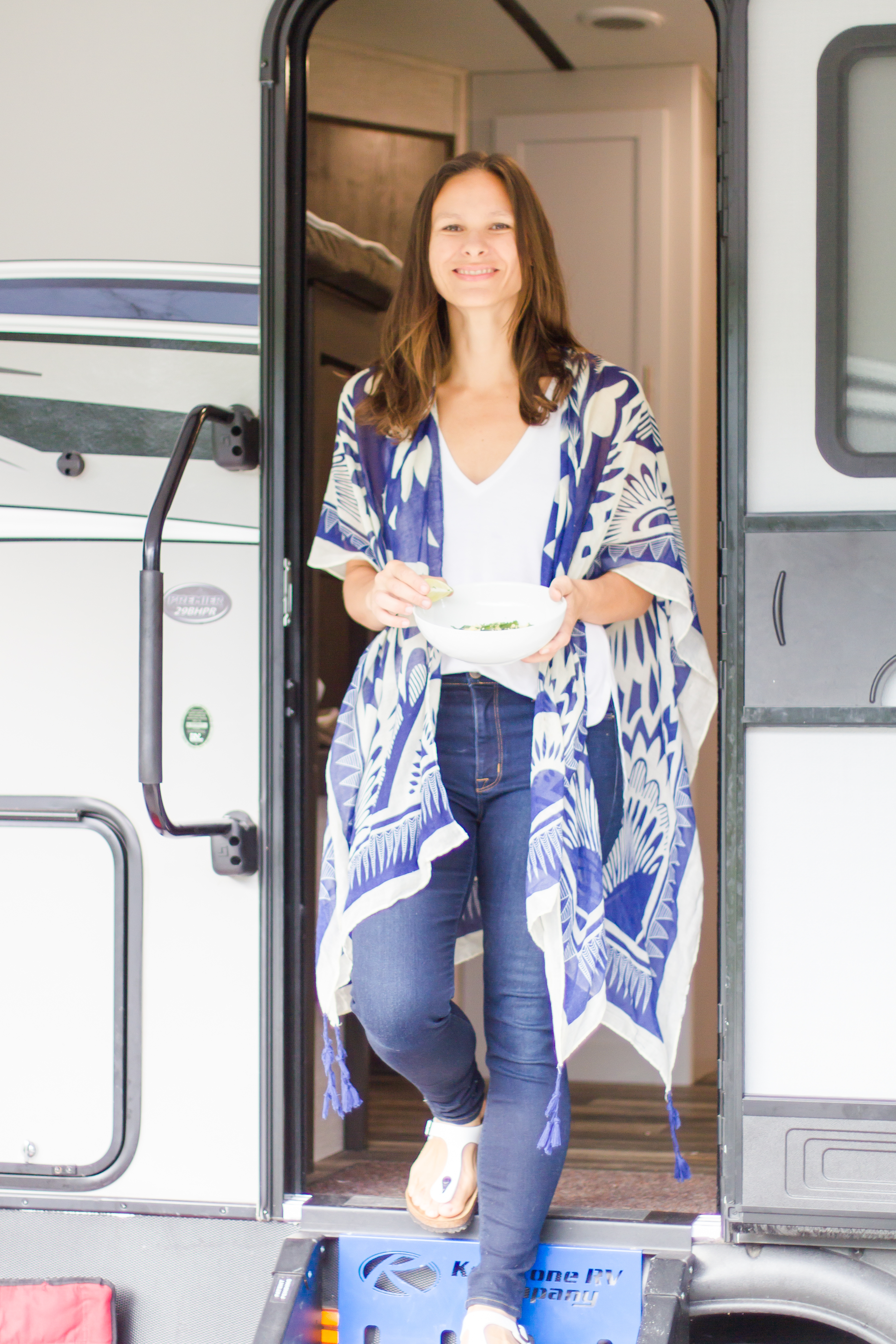 Everything you need to gain a deeper acceptance and understanding of ulcerative colitis from the Vedic perspective of why and how, plus personal empowerment with practical ways to approach mind-body balance.
...
Ayurvedic lifestyle coaching: Individualized support rooted in Ayurveda, Yoga and Jyotish from a certified Ayurveda practitioner with nearly 20 years of lived experienced
A curated resource hub for thriving with ulcerative colitis including guided meditation, Yoga Nidra, dietary suggestions including flare up meal plan, recovery plan and "normal" eating plan
A seven-month group container with live community sessions: meet and connect with other people that have ulcerative colitis and can relate to what you're going through
Your Spring 2022 Program Includes
Three individual consultations to jump start, taking place February-May
One final individual consultation in August to co-create a plan for sustainability
Seven hands-on, interactive monthly group sessions where you can ask questions and connect with other people that have UC and are going through similar experiences
Lifetime access to a live group chat off social media focused on thriving with colitis
A resource bank to support you in implementing diet and lifestyle shifts
A one-year membership to The Simple Ayurveda Collective so that you can slowly learn more about how Ayurveda can help you gain more energy and ease
Angela Perger is a nature-loving mama of two beach babies, professor of holistic health and an Ayurveda practitioner. She teaches Ayurveda and Yoga because these ancient sciences continue to give her the tools to thrive despite diagnoses of ulcerative colitis and a rare autoimmune liver condition.
Her purpose is to share how you can incorporate the wisdom of these teachings into your everyday modern life so that you can be your happiest, healthiest self.
The Simple Ayurveda Podcast is a top 100 alternative health podcast where Angela shares the good, the bad, the joyful and even most embarrassing parts of living an Ayurvedic lifestyle. Angela specializes in one-on-one work with individuals living with ulcerative colitis.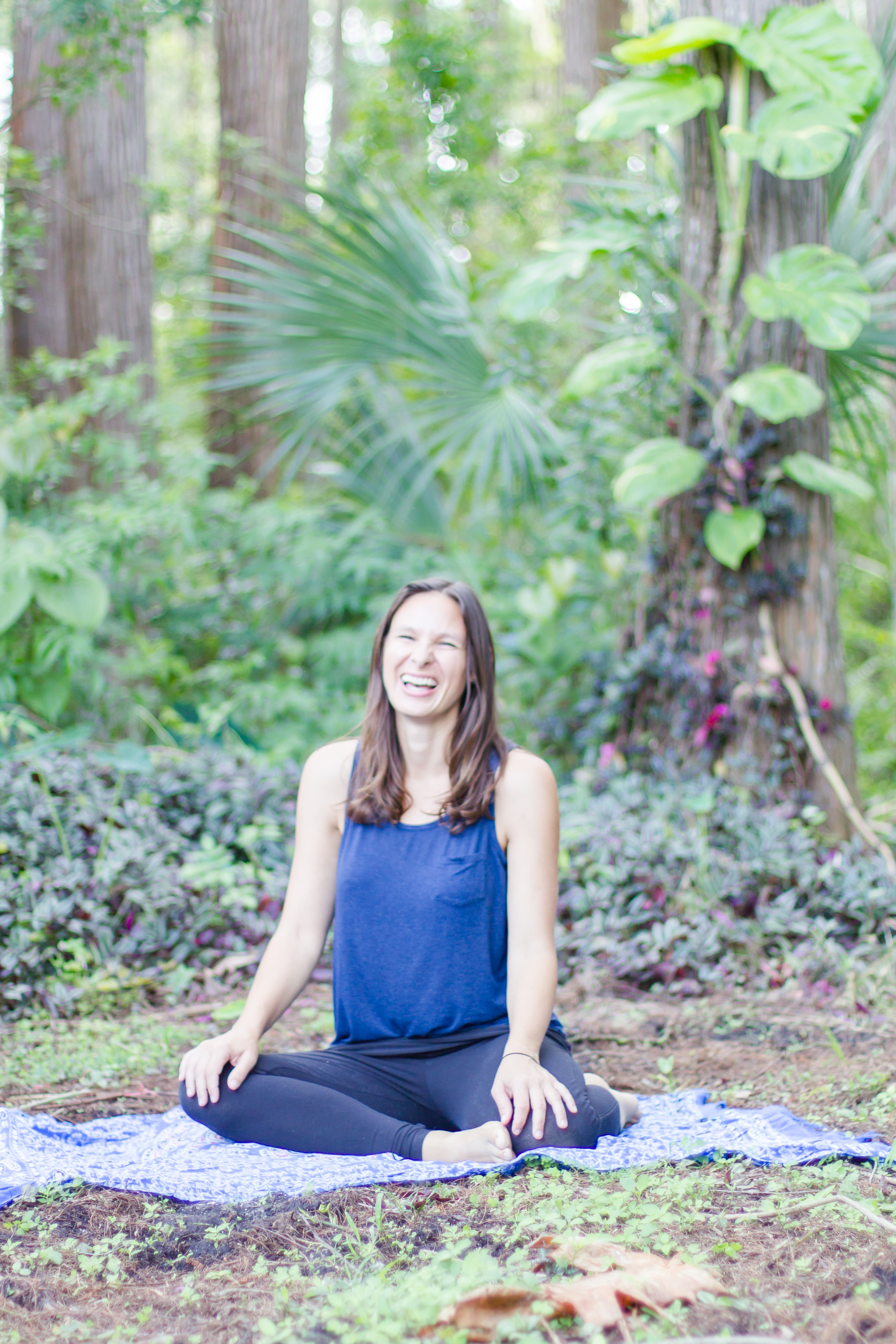 FAQ
How many individual consultations are included?
You will receive a total of four individual consultations. The first three are held monthly in the beginning of the program to give you a solid start. Hands-on, interactive group sessions are held monthly throughout the duration of the program. Your final individual consultation will be in August so that we can co-create a plan for sustainable self-care.
How do I schedule my appointment?
Upon purchasing the program, you'll receive further instructions on how to book a time for your appointments. All consultations are held weekdays between 9:30 AM- 3 PM Eastern time.
What are the program dates?
The Simple Ayurveda Sanctuary runs February-August 2022. Group sessions are held monthly throughout the program. Individual sessions are held February-May and in August. You have access to all resources within The Simple Ayurveda Sanctuary until August 31st, 2022.
Can I get a refund if I'm unhappy with my purchase?
Refunds are not available for this program. Please listen to a few episodes of The Simple Ayurveda Podcast or sign up for a month of The Simple Ayurveda Collective to see if you connect with my teaching style.
Your program enrollment comes with a one-year membership to the Simple Ayurveda Collective and lifetime access to the Sanctuary group chat.